Courant: your French manufacturer of ropes, PPE and professional equipment
Here at Courant our mission is to be of service to you.
Since 1825 arborists, rope access technicians, firefighters, rescue teams and soldiers have entrusted us with their safety and comfort by choosing our ropes and PPE manufactured at our factory in France.

Courant has a wealth of know-how which has been handed down from generation to generation. This family business has established itself among the benchmark manufacturers of ropes (static rope, lifting rope, semi-static rope etc) and rope accessories, among professionals who work at height.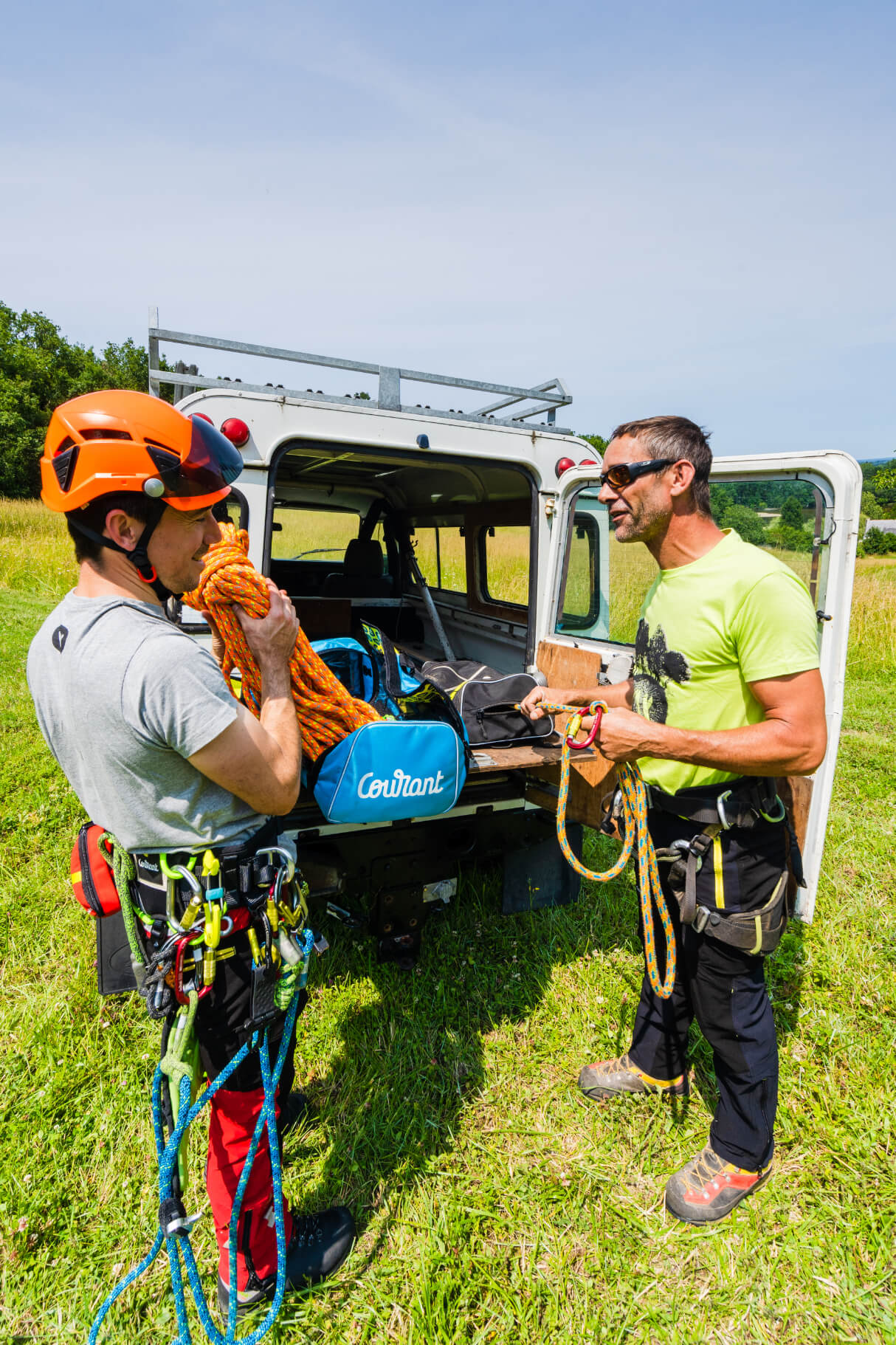 Innovation to ensure your safety and comfort
The vertical world is evolving and we are too. Innovation is at the heart of everything we do. This is why the engineers in our research and development lab work daily to improve our entire range of products.

Pioneers in our field, we have developed two new innovations:
- Meetic technology, the patented Meetic technology connects the core and the sheath for ultimate safety. It allows a safe escape in the event of severe sheath damage. Using heat treatment we eleminate the use of glue so our ropes do not lose its flexibility over time.
- X-Braid, using a multi-braid core system this technology ensures durability, stability and long lasting flexibility in our ropes.
In conjunction with manufacturing we have also built a solid network of partners, technicians, testers and end users whose invaluable feedback allows us to enhance our range of PPE and rope equipment.
We pride ourselves on listening to our customer because we want to supply the most efficient and durable ropes and equipment.
We have therefore developed special machines that repoduce conditions of intensive use in order to offer you high quality and hard-wearing ropes. At Courant we also take our responsibility to the environment and the planet seriously, we strive to implement eco-responsible actions within our production processes to reduce our environmental impact.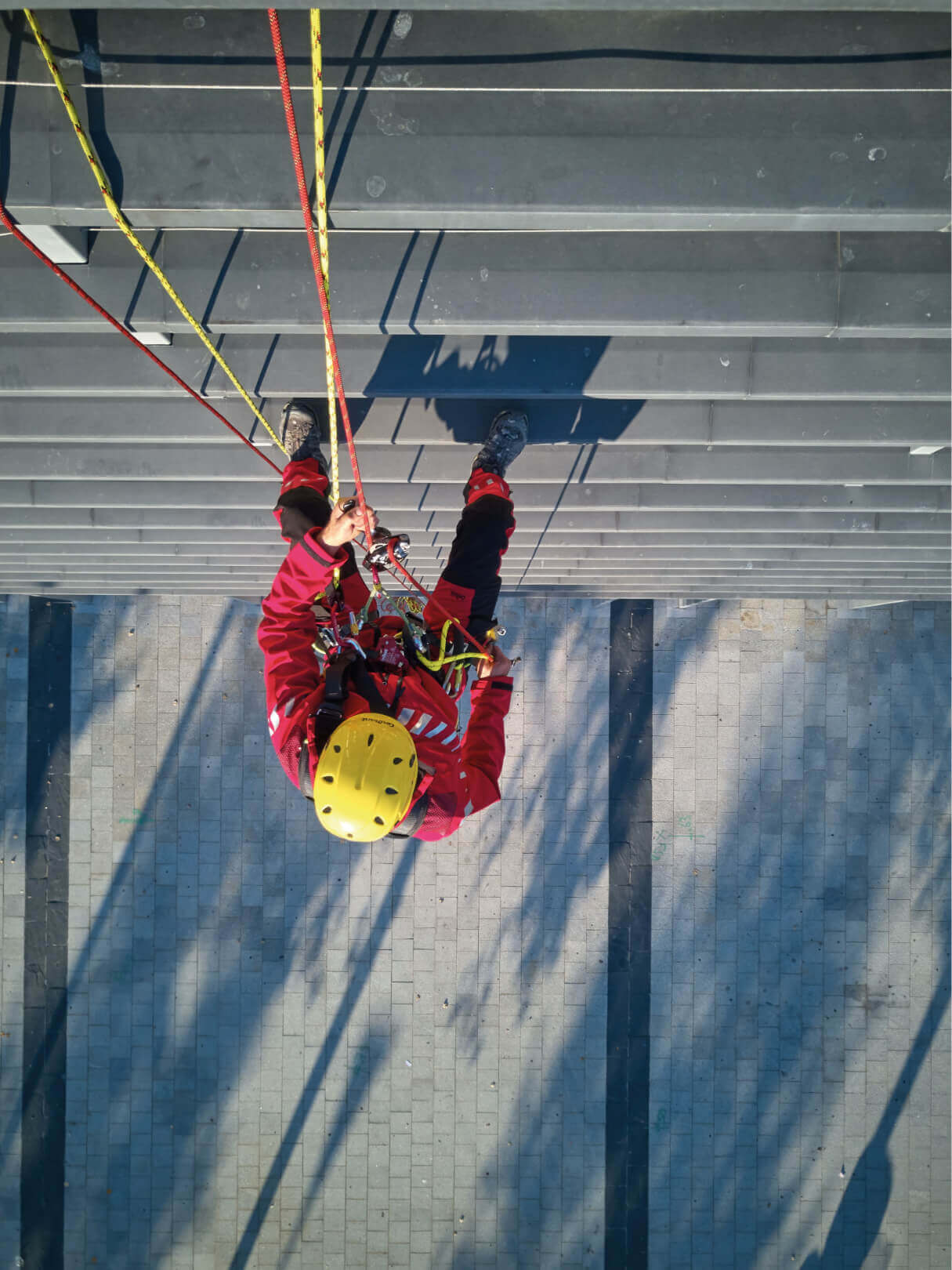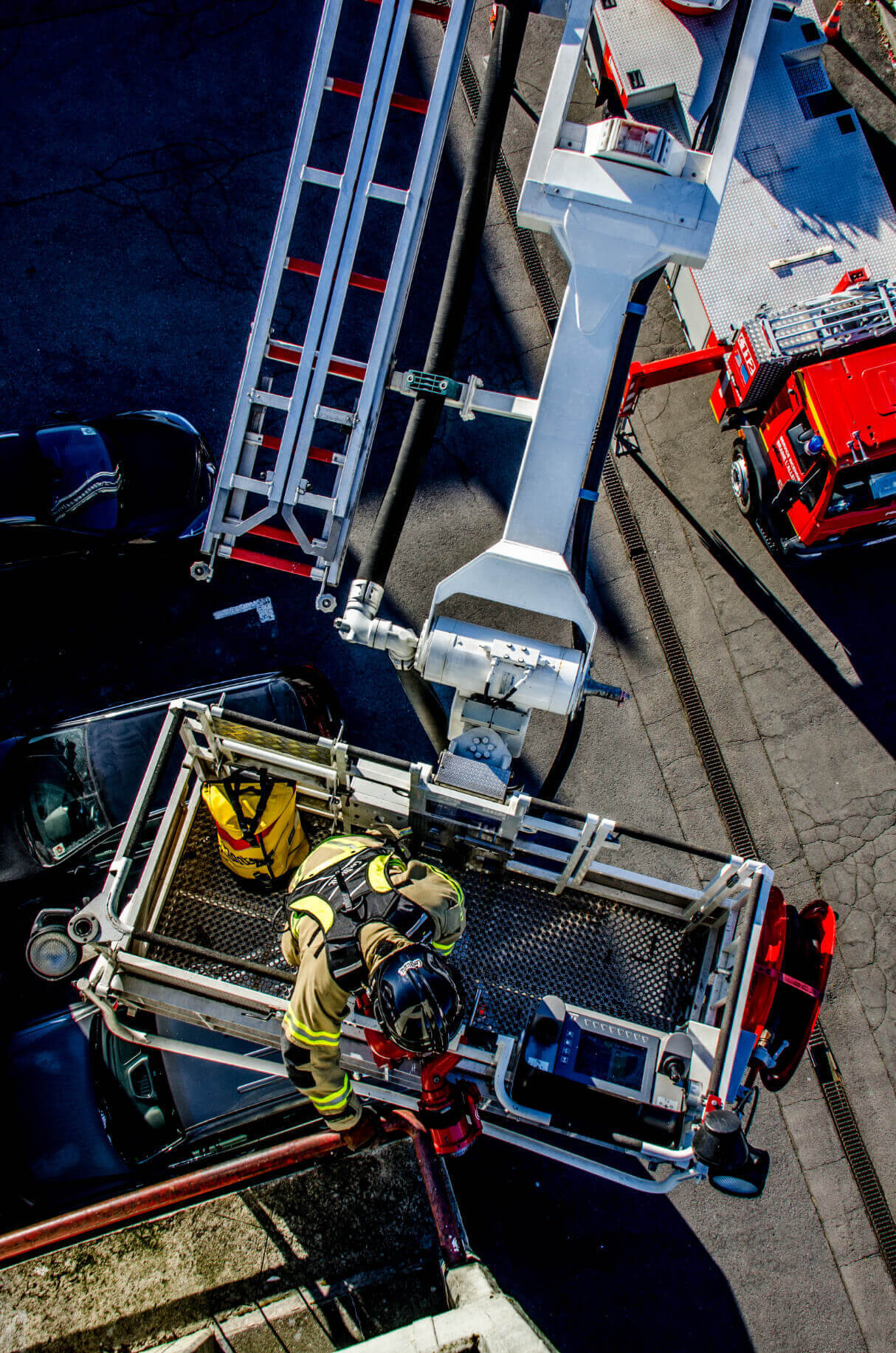 Courant manufacturers of rope and rope accessories, made in France with excellence
Discover on MyCourant a wide range of ropes and accessories for professional use by civil protection (firefighters, soldiers, rescue teams) work at height (construction contractors, rope access technicians, roofers etc.) and arborists.

All our ropes, slings, friction savers and lanyards as well as our harnesses have all been tested and approved in accordance with European safety standards.

We have chosen to manufacture our rope and rope accessories at our factory, based in Angers, France. This "made in France" philosophy allows us to test and control the quality of our products and also showcase the know-how and expertise of our technicians.
Courant is so much more than a rope manufacturer, it is a large family of enthusiasts who aspire to take you to new heights and in complete safety.
Made in France
All our ropes are manufactured in our factory in Angers.
Our modern production tools, combined with ancestral knowledge
and an innovative manufacturing process allows us to remain
competitive.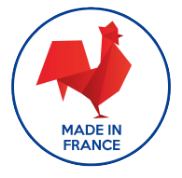 Creative
and innovative
From thread to rope: The thread is the main element in
the construction and manufacture of the rope.
Training By Courant Lemon :
Vertical living
PPE Inspection
Splicing (training for distributors)
Fire and rescue
PPE Inspection
R.I.T (Rapid intervention team) techniques
Rescue techniques for a firefighter or a civilian victim
Procedures and techniques while wearing self-contained breathing apparatus (SCBA)
Safety of firefighters during deployment.